MARCOS FURER, BLACK AND WHITE COMPOSITIONS
The photographer Marcos Furer, is an artist who knows how to capture unique moments and immortalize the best ones. He describes himself as an artist who, through photography, captures moments to create compositions.
His photographs are in black and white and usually represent nature in its maximum splendor, flora, fauna, landscapes … But you will also be surprised by the portraits of people or families that he usually makes.
Some of his most famous works or what he generally considers the exact representation of art are images of Argentina in black and white, representing its tradition and landscapes. Among the most notable:
Argentina's Silverlight
Horses and Horsemen
Gauchos Argentine Cowboys
Patagonia
Iguazu y Litoral
Ansel Tribute
Yerra Tradition
EXHIBITION OF MARCOS FURER AT THE ESTANCIA HOUSE OF JASMINES
If you come to House of Jasmines admire his photographs, every year Marcos Furer exhibits a different proposal! It evolves with the Argentinean land and the hotel.
One of his most outstanding works is the portrait of an old Argentine woman, which transmits the emotion and history of a lifetime. With Marcos Furer's art, it is clear that an image speaks more than a thousand words.
MORE ABOUT MARCOS FURER
Marcos Furer is an Argentinean photographer, who discovered his passion and talent for art one day while talking with a friend of his sister, who showed him a photo album from Image Bank. When he was living in the United States, one of his friends came to visit him to buy an SLR camera, and it was at that very moment that he discovered that through the camera's lens he could see life from a different angle.
DISCOVER THE PORTRAIT OF MARCOS FURER AND HIS STORY WITH OUR ARGENTINE MAISONS FENESTRAZ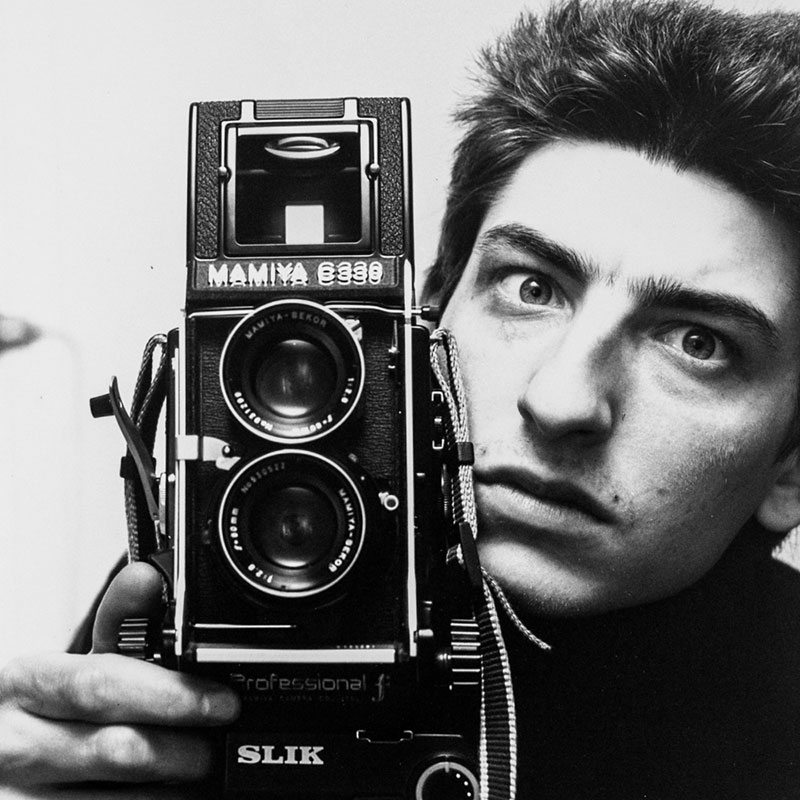 How did you meet Raoul and Stephanie Fenestraz ?
I met Raoul and Steph when we were neighbors in Ascochinga, Córdoba. They lived in a house that had a polo field in front of the house I was renting, I arrived in this area over 17 years ago.
I started taking pictures of the polo matches and also of his family. The children were small! How time goes by…
Why do you live in the Sierras de Córdoba?
I came to the Sierras de Córdoba because I was looking for a better place to live. The reasons were intimate and had nothing to do with the physical place itself.
The truth is that, linked to photography, I discovered the region little by little and found landscapes and customs that today inspire me.
How has your art evolved?
I have been working in the field of photography for over 30 years. For a long time, I worked for private clients and companies to whom I offered my photography services.
But within me, there was always a call to take my own images and explore the possibility that photography could stand out as a work of art. About 7 years ago, I made the decision to stop taking pictures for "others" and devote all my efforts to my own images.
It was a difficult process during which I had to say no to many job offers. But today, I see with the path I have taken that it was a good decision that allows me to show what surrounds me with a personal vision. The focus is on the landscapes, customs, and people of Argentina in general and Cordoba in particular.
What inspires House of Jasmines and El Colibri in your art?
House of Jasmines and the Estancia El Colibri are two places of great prestige in tourism in Argentina.
The opportunity to visit the north of Argentina and then exhibit the selection of photos at  House of Jasmines was extraordinary. The finished and framed photos can be integrated very well with the architecture and decoration of the place.
As for El Colibri, thanks to my proximity of only 20 km, I have the constant opportunity to photograph the sierras and horses that are so characteristic of rural Argentine life.
This proximity makes it relatively easy to make unique images of this beautiful part of the country.